Willkommen Beim International Education - Programm des Schulbezirks Coquitlam
Imagine Coquitlam
Coquitlam Student Testimonials 
Coquitlam International Education Program
Bestcoast
Derzeit nehmen wir Anmeldungen für das Schuljahr 2019-2020 entgegen!
Das International Education-Programm des Schulbezirks Coquitlam bietet Schülern außerhalb Kanadas die Möglichkeit, sich in unserem Schulbezirk anzumelden und Englisch zu lernen, während sie akademisch- und berufsorientierte Programme belegen. Schüler aus aller Welt sammeln durch einen Studienaufenthalt im Ausland wertvolle Lernerfahrungen, und zwar nicht nur durch die Verbesserung ihrer Englischkenntnisse, sondern auch dadurch, dass sie dauerhafte Freundschaften mit Menschen aus anderen Ländern schließen und die kanadische Kultur in sich aufnehmen – all das in unserer schönen Provinz British Columbia.
Das internationale Programm in Coquitlam fördert durch gemeinsame Erlebnisse und durch den Austausch von Erfahrungen Freundschaften zwischen kanadischen und ausländischen Schülern und ihren Familien. Das schulische Umfeld wird außerdem dadurch bereichert, dass Schüler die kulturelle Vielfalt entdecken und erfahren und ein erweitertes Verständnis für globale Belange entwickeln.
Hinweise: Wenn der Inhalt unterscheidet sich von der englischen Version, folgen Sie bitte den englischen Inhalt
Registration Form 2019-2020
Application Procedure
Add sd43.bc.ca to your safe list - New!
Some individuals are reporting that School District 43 e-mails have not reached their mailboxes. This problem is often due to spam and junk mail filters accidentally identifying email from @sd43.bc.ca addresses as spam. To ensure you are able to receive emails from us, please add sd43.bc.ca to your safe list, and/or contacts. If you are expecting an e-mail from our district that you have not received, please check your spam/junk mail to ensure it was not blocked.
---
Was Spricht Für Einen Schulbesuch im Schulbezirk Coquitlam?
Gehört laut B.C. Ministerium für Bildung fortwährend zu den besten Schulbezirken in British Columbia
Neue High-Tech Schulen mit modernen Einrichtungen, globaler Konnektivität und innovativem Kursangebot
Herrlich zwischen dem Pazifik und dem Fraser River in natürlicher Umgebung und ganz in der Nähe von Vancouver und Whistler gelegen
Seit mehr als 55 Jahren traditionsmäßig hohe akademische Leistungsorientierung und Stipendienvergabe
Größtes Auslandsschülerprogramm in ganz Kanada
Laengerfrisitge Und Kurzfristige Schulaufenthalte
Unsere Programmangebote wurden so gestaltet, dass sie den Bedürfnissen unserer internationalen Schüler entsprechen…

more information
Unsere Schulen in Coquitlam
Unsere Schulen – Grund – und Mittelschulen sowie Highschools – bieten den Schülern ein modernes und sicheres Lernumfeld sowie eine willkommene…
more information
Neuigkeiten aus Coquitlam
Erfahren Sie das Neueste von den aktiven Gemeinden Coquitlam, Port Coquitlam, Port Moody, Anmore und Belcarra – den Gemeinden des Schulbezirks Coquitlam.
more information
Awards
Patricia Gartland, Coquitlam School District Assistant Superintendent/Director of International Education, received the prestigious 2012 BBCIE International Education Distinguished Leadership Award.
IELTS Test Venue
Coquitlam School District is an authorized IELTS Test Venue. To register for a future academic test time, click here.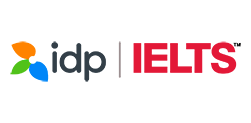 Check out our brochure: