---
---
icef-insights
Want to find out more about Coquitlam School District?
_____
---
Why Study in Coquitlam?
New "state-of-the-art"...
Largest International Education Program in Canada ...
3rd Largest School District in BC ...
8 Secondary Schools ...
more information
Our Staff
Many programs are available for International Students throughout the school year. Full year programs for 10 months with students integrated into regular Canadian...
more information
Our Students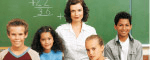 When are schools open? The public schools of Coquitlam are open from September to June. Our schools are closed for one week in the Spring (Spring Break), two weeks in the..
more information