Distretto Scolastico di Coquitlam Istruzione Internazionale
Imagine Coquitlam
Coquitlam Student Testimonials 
Coquitlam International Education Program
Bestcoast
Stiamo raccogliendo le iscrizioni per l'anno scolastico 2019-2020!
Il Programma di Educazione Internazionale di Coquitlam dà l'opportunità agli studenti stranieri di iscriversi nella nostra scuola canadese dove possono imparare l'inglese mentre portano avanti programmi accademici e professionali. Gli studenti di tutto il mondo imparano moltissimo dallo studio all'estero, non solo perché migliorano la loro abilità nella lingua inglese, ma anche perché acquisiscono amicizie internazionali che dureranno tutta la vita e familiarizzano con la cultura canadese; tutto ciò nella splendida Columbia Britannica.
Il programma Internazionale di Coquitlam promuove l'amicizia fra gli studenti canadesi e gli studenti internazionali e le loro famiglie attraverso la condivisione di esperienze, cultura e costumi locali. Il programma aggiunge valore all'esperienza scolastica mediante la scoperta della diversità culturale e l'espansione della comprensione globale.
Registration Form 2019-2020
Application Procedure
Add sd43.bc.ca to your safe list - New!
Some individuals are reporting that School District 43 e-mails have not reached their mailboxes. This problem is often due to spam and junk mail filters accidentally identifying email from @sd43.bc.ca addresses as spam. To ensure you are able to receive emails from us, please add sd43.bc.ca to your safe list, and/or contacts. If you are expecting an e-mail from our district that you have not received, please check your spam/junk mail to ensure it was not blocked.
---
Perché Studiare a Coquitlam?
Ripetutamente giudicata dal Ministero dell'Istruzione della Columbia Britannica come uno dei migliori distretti della Provincia
Nuove strutture scolastiche dotate di attrezzature e tecnologie all'avanguardia
Situato tra l'Oceano Pacifico e il fiume Fraser in meravigliosi scenari naturali – vicino a Vancouver e Whistler
Tradizione di più di 55 anni di eccellenza accademica e didattica
Il maggiore programma di istruzione internazionale in Canada
Programmi a Breve e Lungo Termine
Abbiamo stabilito i nostri programmi didattici in modo da soddisfare le esigenze dei nostri studenti internazionali includendo opzioni che appagheranno tutte le loro…
more information
Le Nostre Scuole a Coquitlam
Le nostre scuole, elementari, medie e superiori, offrono vere e proprie sfide educative accogliendo gli studenti in un ambiente didattico sicuro e moderno e accrescendo…
more information
ovità a Coquitlam
Tieniti informato sulle dinamiche comunità di Coquitlam, Port Coquitlam, Port Moody, Anmore e Belcarra, che formano il Distretto Scolastico 43 di Coquitlam.
more information
Awards
Patricia Gartland, Coquitlam School District Assistant Superintendent/Director of International Education, received the prestigious 2012 BBCIE International Education Distinguished Leadership Award.
Click here to read the full story.
Patricia Gartland got BCCIE 2012 Distinguished Leadership Award – New!
IELTS Test Venue
Coquitlam School District is an authorized IELTS Test Venue. To register for a future academic test time, click here.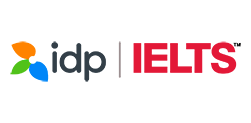 See Our New English Flip Book