Bem-Vindo ao Distrito Escolar de Coquitlam – Educação Internacional
Imagine Coquitlam
Coquitlam Student Testimonials 
Coquitlam International Education Program
Bestcoast
Matrículas abertas para o ano letivo de 2018-2019!
O Programa de Educação Internacional do Distrito Escolar de Coquitlam proporciona ao aluno de fora do Canadá a oportunidade de vir para o nosso distrito escolar, onde poderá aprender inglês enquanto cursa programas acadêmicos ou profissionalizantes. Alunos de todas as partes do mundo obtêm valiosas experiências educacionais estudando no exterior, não apenas melhorando suas habilidades no idioma inglês, mas também fazendo amizades internacionais para a vida toda e absorvendo a cultura canadense, tudo isso na linda Colúmbia Britânica.
O programa internacional de Coquitlam fomenta a criação de amizades entre alunos canadenses e internacionais e suas famílias, compartilhando experiências e formações. Tudo isso enriquece os ambientes escolares, explorando a diversidade cultural e ampliando a compreensão global.
Notas: Se o conteúdo é diferente da versão em Inglês, por favor, siga os conteúdos em inglês
The Coquitlam International program fosters the building of friendships between Canadian and international students and their families through the sharing of experiences and backgrounds. It further enhances school environments by exploring cultural diversity and broadening global understanding.
Registration Form 2019 - 2020
Application Procedure
Add sd43.bc.ca to your safe list - New!
Some individuals are reporting that School District 43 e-mails have not reached their mailboxes. This problem is often due to spam and junk mail filters accidentally identifying email from @sd43.bc.ca addresses as spam. To ensure you are able to receive emails from us, please add sd43.bc.ca to your safe list, and/or contacts. If you are expecting an e-mail from our district that you have not received, please check your spam/junk mail to ensure it was not blocked.
---
Por Que Estudar em Coquitlam?
Repetidamente avaliado pelo Ministrio da Educao da Colmbia Britnica como um dos melhores distritos da provncia
Escolas novas e modernas, com equipamentos e tecnologias de ponta)
Situado entre o Oceano Pacfico e o Rio Fraser em um ambiente natural espetacular, perto de Vancouver e Whistler
Mais de 55 anos de tradio de excelncia escolar e acadmica
O maior Programa de Educao Internacional do Canad
Programas Longos/Curtos
Criamos nossos programas para satisfazer as necessidades de nossos alunos internacionais, incluindo opções que atenderão suas…

more information
Nossas Escolas em Coquitlam
As nossas escolas de ensino fundamental e de ensino médio oferecem aos alunos um desafio bem-vindo em um ambiente acadêmico moderno e seguro …

more information
Notícias de Coquitlam
Mantenha-se informado sobre as dinâmicas comunidades de Coquitlam, Port Coquitlam, Port Moody, Anmore e Belcarra, que compõem o Distrito Escolar N° 43 de Coquitlam.
more information
Awards
Patricia Gartland, Coquitlam School District Assistant Superintendent/Director of International Education, received the prestigious 2012 BBCIE International Education Distinguished Leadership Award.
IELTS Test Venue
Coquitlam School District is an authorized IELTS Test Venue. To register for a future academic test time, click here.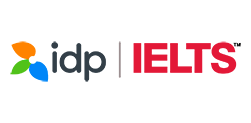 See Our New Flip Book